About Recare

Words from the founder
In the summer of 2009, one day, I went to Hunei Town to concern a couple and check if they know how to operate the blood glucose meter. After entering to that couple's home, what I have seen that made me unforgettable until now. The old lady with left hand amputation, pushing out her husband who was totally blind and had both legs amputated due to infection. She was holding a bottle of black tea in her hand and give it to me with a smile on her face.
The old lady with Taiwanese accent said "We live far away and it is inconvenient to see a doctor. At first, I only know that the sugar content was high, but I didn't know it would become so serious. Until the wound didn't heal itself and the infection became rotten, the doctor said my feet would be amputated".
My husband's eyes became blind were also due to retinal detachment caused by diabetes.
Looking at the elders, there's a lump in my throat; The old lady said that she didn't know that there was a blood glucose meter that could measure daily, otherwise it wouldn't become so serious.
That moment, I said to myself "One day, I want to lead the world's latest medical technology in order to Improve the quantity of life to patients".
In January 2020, after I left Hsinchu Biomedical Science Park, I decided to bring Taiwan's proudest medical industry to the world! Through the field establishment of Taiwan's medical institutions, the connection of international medical channels, the precision medicine of AI big data, the long-distance transmission of physiological signals... etc. I believe that Taiwan's medical technology will be able to globally and bring the best and latest medical equipment to all patients!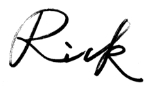 Core competence
Recare medical team cooperates closely with hospital decision-making units and has nearly 15 years of experience in the medical industry. We are familiar with hospitals and clinics, and have closely cooperated with them.
We have a good relationship with chain pharmacies and medical materials channels in Taiwan. Through different channels, bringing the latest medical technology to patients and their families as pre-prevention or post-incident home care to improve the quality of life.
Lead the world's latest medical technology in order to improve the quantity of life to patients
With the rapid development of medical technology, precision medicine is indispensable for patients' predictive risks and home care. Recare medical instruments inc. wants to do is through the newest technology of medical instrument to bring patients and their families a safe and secure life.
Core Value
Innovation: Bring in the emerging medical technology to create the biggest well-being.
Talent Cultivation: Value and cultivate our fellows to have international perspective and entrepreneurial spirit.
Social care: Care for vulnerable groups and expect to become the driving force for positive changes in society.